So you're engaged. Now what?
I use to wonder how people could say they have no idea how to plan a wedding. For me, I've always has a very clear vision of how I should plan my wedding, the do's and don't of etiquette and what to do when. And since becoming a professional bridesmaid circa 2010, I have been able to practice planning small portions of other people's weddings, testing out my DIY side and collecting visionary details, first clipping bridal magazines and later with Pinterest boards. Most people don't sit around thinking about their wedding in intricate details. Most people aren't also event planners by trade. This is normal. I am not normal.
And this is why I think everyone needs a Wedding Brand.
What the actual f**k is a Wedding Brand anyways?
You know how when you see the Nike swoosh or the McDonald's arch you know exactly what you're getting without seeing a name of a company or a location on a map? That's excellent branding.
Your wedding is one day. I'd say one of the most important days of your life. Its YOUR day. And you're going to spend a lot of quality time with your big day way way before it happens. And so are a lot of other people, whether it be vendors or family members or bridesmaid, and they all need to understand your vision as clearly as I under when I see the golden arches at 2am after too many martinis, its time for 4 piece chicken nugget and some hot salty french fries.
This is why you need a brand. A vision that transcends one day and over arches your entire planning process. And I'm not really talking about a theme like shabby chic, although that could be part of it. I'm talking about a feeling, an emotion, a style take away that you want all of your guests to remember. Without a brand, your vision will be muddled in hundreds upon thousands of opinions and ideas from far too many sources. Build your foundation and view all of your plans through that lens.
I recently spoke to one of my sorority sisters who's planning her August nuptials and feels overwhelming lost. I started with the usual questions I ask of lost brides who are panicked. Do you have a venue? Do you have Save the Dates? Do you have your dress ordered? Have you picked a band? Do you have a cater? She answered yes to all of these things.
So.....why is she feeling this way? Upon further investigation, I realized she doesn't have the foundation of her Wedding Brand set. She has a venue in the forest. A formal couture gown. Her future husband will not be in formal wear. She wants food trucks. She wants excellent gourmet food. She wants sunflowers. She wants DIY touches. She has a DJ, but doesn't know if her guests will love to dance.
Like most brides, she wants it all. I also fall into the category. However, brides can't have it all. Even with all the money in the world, rustic DIY touches will never fit with a black tie affair and a huge dance party will never fit with a crowd who doesn't want to dance and a fancy 11 course tapas meal will never fit with a hearty Midwestern crowd.
That said, here are my five steps to jump start your wedding brand.
Step 1: Start with an Image
Find one image to describe your wedding. It could literally be anything. And you can change it and restart the process if you get to step 5 and hate your result. I started by just looking through patterns and pictures on Google image search. Your image should give you an immediately emotional response. When you see it, you will know. When you look at it, it'll encompass the beginnings of an idea for your wedding day. It will give the very emotional basis that everything else will revolve around.
When I did this exercise with a friend of mine, she picked this picture of a wedding cake, which would go on to inspire her black tie formal affair. When I look at the image she chose, it is so very her. Its clean, sophisticated, modern and traditional. All the things she had thought she wanted in her wedding but couldn't quite express yet, as she was bogged down in so many details and what others were saying her wedding SHOULD be. Pink and frills just aren't "her". Burlap and DIY aren't "her". But this image certainly is and certainly can help her move forward in shaping up her wedding.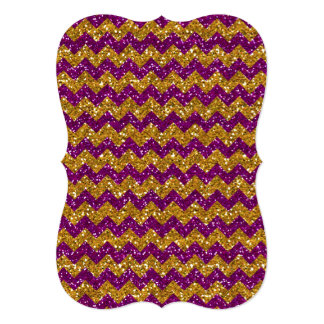 When I played this game, I selected a textured pattern print I found. Completely different than actual imagery from a wedding. Its in the shape of a quatrafoil, which is a symbol that has very dear meaning to my sorority and immediately gave me a feeling of warmth and love. Its purple, the color of royalty, which reminded me of a sophisticated version of my life long love of princesses. And finally the gold glitter represented that glamorous sparkle I love to add to all aspects of my life, but mostly reminded me of one of my favorite J.R.R. Tolkien quotes, " All that is gold does not glitter; Not all those who wander are lost..." from The Fellowship of the Ring.
Step 2: Start a General Wedding Pinterest Board...and later, a Specific Wedding Pinterest Account
For many of us, Step 2 existed actually like wayyyy before Step 1 and probably at least 6 months before engagement and for the extra zealous planner like myself, before I had met my future hubby. Back in the day, I use to clip images of things I liked and fashion I wanted to imitate from all of the teen magazines I could get my hands on and then plaster them to the walls of my bedroom. Because that is no longer appropriate as an adult, I have Pinterest. Pinterest is the electronic version of what I've been doing most my life to feel inspired, which transcends into this Wedding Brand thing most excellently.
Just start a board called Wedding. Look at the wedding category on Pinterest. If it catches your eye, pin it. Doesn't matter if its your style, your colors, etc. Just pin it. Get ideas. Feel excited. Be inspired.
You can view my preliminary wedding board
here.
I'd recommend a minimum of 200 general inspiration pins. You can see that the newer pins are much more coordinated than the older pins. As I looked for more ideas, my vision narrowed. My fiance John also played with this inspiration technique with his less extensive, but
very informative board
.
Once you've established some things you love, some you definitely do not and some that you like, but aren't so much your style, I recommend starting a specific Pinterest account for you wedding that is not muddled with any boards about crock pot recipes and holiday crafts. This account should be broken out in smaller wedding related categories and the pins should be those that represent your specific visions, your colors, etc. This should be where the building blocks are laid-- on top of the foundation you're building in Step 1. YOu should feel free to re-pin things from your original General Pinterest Board into correct categories and also start using keywords to search for specific items you want to add to each category, such as "Purple and gold wedding invitations". You can view my specific wedding Pinterest account
here
for a comprehensive list of boards to start on your own account.
Step 3: Know Your Audience
So, now you have some imagery about what you would like your day to be like. Maybe you know what colors you want to feature. A venue you love is booked. However, an important part of building any brand is knowing who you're marketing to. Everyone loves a wedding, don't get me wrong, but there are a number of factors pertaining to your guests that you have to take into account. I'm not saying make your wedding what everyone else wants, but I am saying you need to consider your guests if you want everyone to show up, have a good time and celebrate with you.
Things to consider (some to get the ball rolling, but certainly not all):
Does your family or your significant other's family have any traditions that you'd like to keep? Or absolutely not keep? Either way, it should be discussed well beforehand to avoid drama.
Does your venue have affordable accommodations nearby?
Will you need to provide transportation for your guests to and from the wedding?
Do you have a lot of out of town guests? If yes, you need to send out information for your wedding much sooner than later and provide lots of information about getting around and things to do?
How formal will your wedding be? Will that match your budget and your audience?
Do have a dancing crowd or a sit around and chat crowd? How will you entertain your guests?
Will you have a religious ceremony? Who will be comfortable/uncomfortable with your decision?
Step 4: Start a Wedding Email
One of the first things I learned about wedding planning was that you have to put limits on it, or it will consume your entire existence, and that is just not healthy. You will probably die from stress and never make it to the alter and making it down the aisle to your beloved is basically the reason for all this ridiculous planning to begin with. To avoid imminent death by wedding stress, open an email account specifically for all wedding related correspondences. You'll see quickly how many emails the companies you register with and vendors looking for business will follow up. I especially recommend this if you plan to go to a bridal show and enter into their many sweepstakes, because you will become inundated with offers. By having a separate account completely, you can manage when and for how long you spend working on wedding plans, without it constantly coming to your personal email address attached to your phone, work computer, ipad, the list goes on.
More so than just keeping your sanity, the Wedding Email is part of your cohesive social media plan that goes along with any brand. I'll be writing about incorporating social media into your wedding tomorrow, so more about why the Wedding Email is important there.
Step 5: Begin Compiling a Wedding Binder & Spreadsheet
Any marketing or brand campaign requires a very high level of organization. Your wedding is no different. You'll be working with a minimum of 5 professional vendors, although it'll likely be closer to 15 vendors. Each vendor has a specific package, pricing, additional options, deposits, payment schedules and very detailed legal contracts. This is where the binder and the spreadsheet come in handy.
Start the Vendor process with a spreadsheet. I use Google Docs because I always have access to a real time updated copy no matter where I am, and I can share it with others to get their opinions and input. When you're vetting vendors against each other, a spreadsheet is the best way to compare.
When I compared Venues, I created a mock wedding budget for each and inputted their packages and put in tentative costs where things were not included. For instance, one venue forces you to rent chairs for each guest at $12 per chair which add a ton of extra expense overall, versus another venue where you could upgrade to the same chairs for only $2 per chair. If chairs are a big thing for you, like they are for me (because everything is important when you're a Bridezilla), theses are details you want to consider.
Once you have a vendor selected, obviously read the contract carefully and take your original copy, with all the Vendor information about your package and what's included and put that in your binder. The binder is used for firm decision documents, timelines, purchases and projects. This will help you to stay focused on what needs to be decided upon and what is already firm, in place and unable to be changed. The binder is where your final decisions on your wedding brand belong, not pictures of that fun sign you want to make but are not sure if you'll have time to make.Think tunnel vision here--the Wedding Binder is a physical piece of art that you can grasp when things feel totally chaotic. Turn to the binder, see the foundation, keep building blocks on that physical reassurance.
Whoa, shit. This was a long one. I do hope it was helpful, despite the willy-nilly portions about vision, but I really, truly believe this is how the foundations of a wedding come together. It might not be a perfect process, but I highly recommend giving it a go, especially if you're feeling a bit lost in the process. Wedding planning isn't for everyone, but it certainly is something everyone should be able to get a bit of joy out of.
xx